Testimonials and Media Articles
" Thank you Alex for adding such a unique and versatile musical touch to our post wedding canapés/cocktails and then reception/dinner/dance floor at Fins at Plantation House! 
We originally reached out to Alex as we had nostalgic memories of going to piano bars during our time in London and we were hoping to recreate that vibe. We were thrilled when we met Alex and learned about his vast experience and customisable options for our wedding, including the baby grand piano and professional DJ set for later in night. He took the time to get to know us and work out what music would suit our wedding best. We had a lot of fun during this process with Alex and it made us so much more excited for the wedding. 
With some more laid back music at the start to set the scene, the right mix of soft background music and crowd pleasers during the reception and of course the fun DJ set later in night – it all worked so well. Alex added some fun little tunes /notes during speeches which worked well too. The first dance song, a cover of Someone like you by Van Morrison, was absolutely beautiful. 
We appreciate how Alex read the room throughout the night. It was the best result we could have hoped for, with the right song choices and volume to complement each part of the night. Also the baby grand piano looked so awesome! 
We have received so many compliments from our guests; they loved the music and being able to make song requests. Our dance floor was full and so much fun, and we loved how our guests were able to sing along during the piano portion then continue to dance during the DJ portion. 
In summary, it was one of the best parts of our wedding and we are so grateful. "  C & A
                                       

"Alex Fietz and Suzie G were the star performers at a five-star function we attended. They were the perfect duo for the function. Showy and upbeat when it was required and then able to switch their energy down to suit the mood of the party. Cannot recommend them highly enough"
 Regina King (Goldcoast Bulletin)
He was very well received. "He managed the room very well" – from my CEO. Very happy all round. Thank you for your help and a BIG thanks to Alex for his professionalism.
Kind regards, Nick Wilkes | Entertainment Coordinator
Twin Towns Clubs and Resorts
The conference dinner was a HUGE success. ALEX FIETZ was amazing, and I can say that it was enjoyed by all who attended, as there was quite number of people on the dance floor. Thank you for your assistance in organising this, and I look forward to working with you again in the future. Kind regards, Jennifa Vo
On behalf of Stanbroke Beef I would love to extend our greatest appreciation for everything; all the organising, our last minute changes and all your help. You've been a pleasure. The band were fantastic and everyone loved them. They stuck to our run sheet, played dinner music until the closing of the night and were really quite professional. Once dinner had finished and we had last speeches they started to play modern music and it was fabulous. We honestly didn't think people would get up and dance but nearly all the staff got up and had their groove on! We were so happy with them, please extend our greatest thanks to the lovely trio.I will be definitely recommending! Kindest regards, Kimberley Hearn
The group organizer and all the guests really enjoyed the event on the 12th June. Our tour coordinator advised me that the Alex Fietz Band is very professional and Perfect ! Next time we have those kin of events, I will definitely contact you.
Thank you very much, Kazutoya Oya / H.I.S Australia
Hi Alex
I just wanted to pass on both mine and Karen's thanks for the wonderful entertainment job you provided for guests at our wedding. We received many compliments from attendees saying that the mix of songs, the volume and delivery was perfect. In particular they loved your impromptu responses to people making speeches where you came in with an appropriate musical theme as they were speaking! When a gay story was mentioned, the YMCA theme was hilarious, as was the War and Peace tune when another speaker was introduced to the crowd as 'loving a microphone'. To be able to include little things like that stamped you as a real pro and really made the event extra special. Also, your efforts in helping with speakers, microphones and coming to my aid with a plectrum were also very much appreciated. We'd both be delighted if you want to include this as a testimonial for any future marketing material. I hope we can see you perform again some time soon! All the best from Pete & Karen
Peter Klein | Business Manager – AAP Racing
I want to thank you and ALEX FIETZ BAND so much for being part of the MYOB Gala Dinner on the Gold Coast last Friday night. You were a pleasure to deal with in the lead up to the night, and onsite the band were equally as delightful. I was most impressed by their attitudes and flexibility around our running sheet – we had so many awards to fit into our evening and having the band come on to play a few short sets in between was a great support to our program. 
I'm so glad that I had the opportunity to meet you and see ALEX FIETZ BAND at the June GC Business Exchange, and I look forward to the next opportunity we have to work together again. Please pass on my thanks and best wishes to the band members as well.
Kindest regards, Alison Tovey MYOB National Events Manager
There were a couple of last minute changes from the magician performing on the night and the band were extremely accommodating and flexible and happy to go with the decisions made. I would like to pass on my sincere thanks to the entire band, epecially Alex and it was a pleasure to work with them! Kindest regards NIKI Events and Promotions Co-ordinator – Sales & Marketing / Jupiters Hotel & Casino
let me say one thing ….FANTASTIC….everyone was congratulating me on a job well done .. I had to tell them the truth I had very little to do with it all except use the Hotels recommendation of using MAS and the from there the rest is history. It was a wonderful evening the entertainment was top notch. It's been a pleasure meeting you and I would have no hesitation in recommending your services. Thanks once again for making it a truly memorable evening.
Regards, Santo
It was nice to meet with you on Saturday. Thank you for dropping by to say hello.
Please pass on the comments below to ALEX FIETZ BAND. They did a fantastic job getting everyone involved and were also a great help with the MCing.
Kind Regards, Tracey QEvents
We have had a lot of Christmas parties, this was the best. To pay up front but abundance of excellent wine with fantastic food. All good quality , that is great! The band was really fantastic too. We all got into the dancing. Please let us know of any coming events.
Thank you very much! Philippa Gilbert CEO
You were right again they were just fabulous.
A huge thank you Alex was just amazing and the female vocal & guitarist incredible.
Would love to see them with extra band members for one of our larger JF functions in the future.
Cheers , Anne-Marie
We just wanted to drop you a line to thank you and ALEX FIETZ BAND for their music at our wedding on Sunday 1st November. The night was great and everything we could ever have hoped for!! So please pass on our thanks to Alex and again thank you to you
for helping me choose the right band for us. Kind Regards, Kathryn
They were brilliant !! They really put atmosphere into the evening and had most people up dancing. A lot of good comments from the guests about them too, so it was terrific.
Again many thanks Justine
an excellent night and the band were superb. I would highly recommend the band to any one considering a Jazz night and they were very flexible in regard to specific requests from the guests. By way of reinforcement, at the end of the night about 10 different people went and thanked the band for their excellent music. thanks Des (Canungra Army Kokoda Barracks)
All went well on Monday night they were great!!!
Thanks for your help Regards, Maria Limsico (ILG)
All went swimmingly well. The duo just perfect each night for that late night boogie. Firsthand experience on that one! We are awaiting photos so if they appear, Ill send through copies
Thanks for all your help! Melinda (Peter Jones)
Thanks so much for recommending ALEX FIETZ 🙂
We would just like to thank you for your help. We found Alex to be fabulous, he really added something very special to our afternoon and I'm sure we will be in contact with you to book him for future functions. Many Thanks,Rhonda Allisee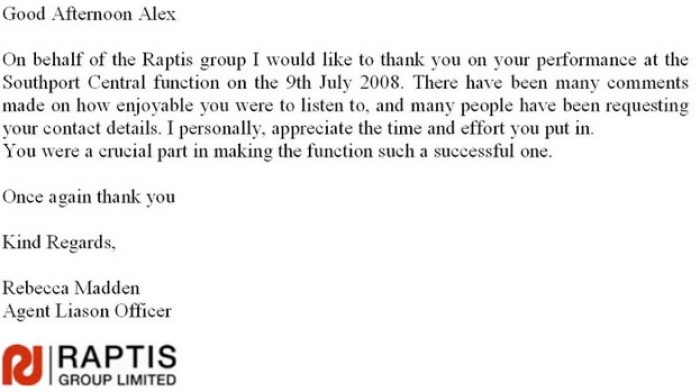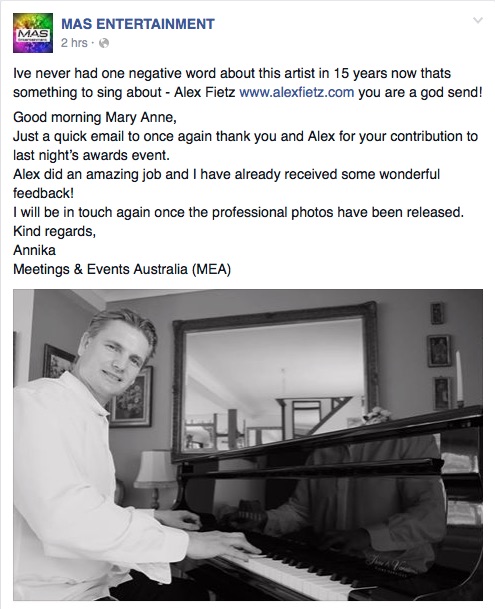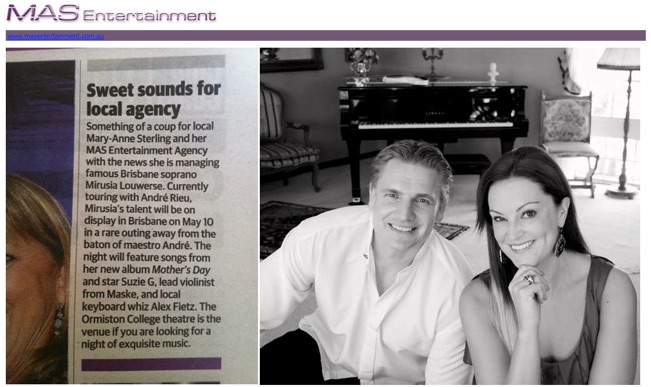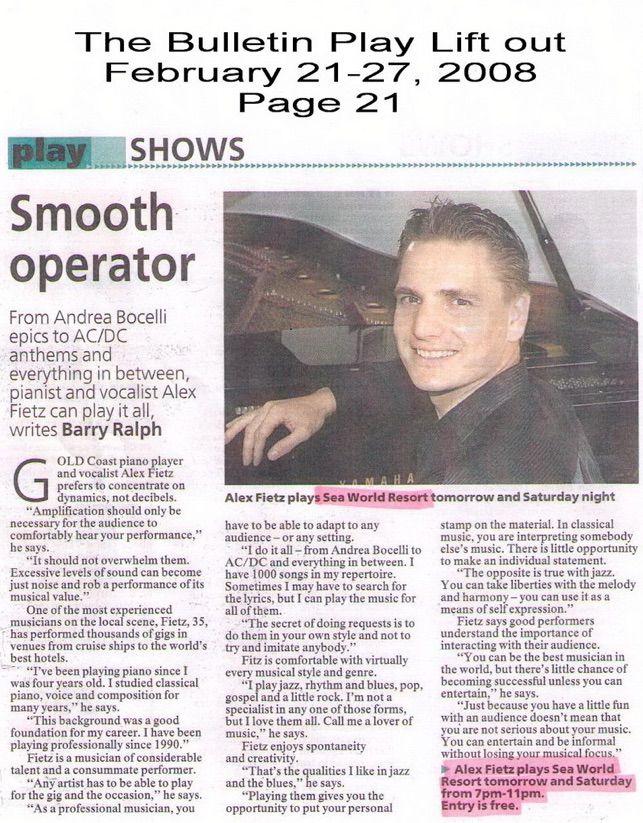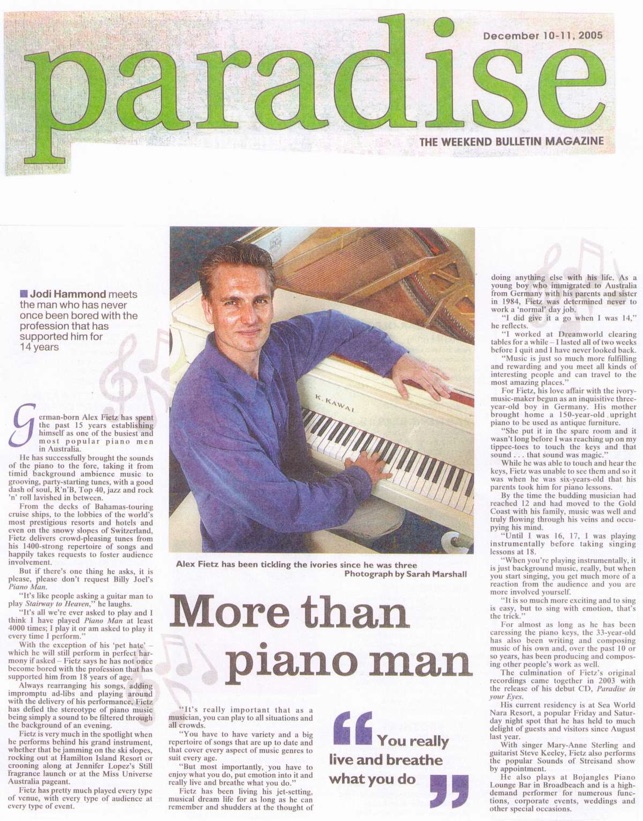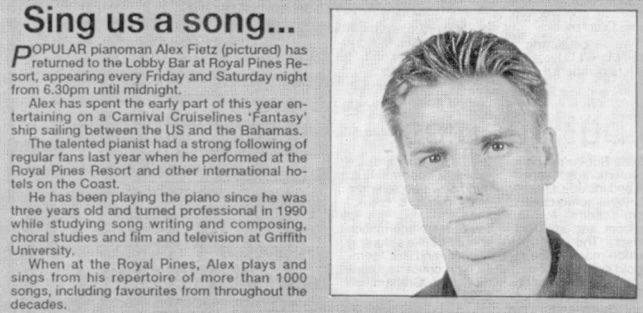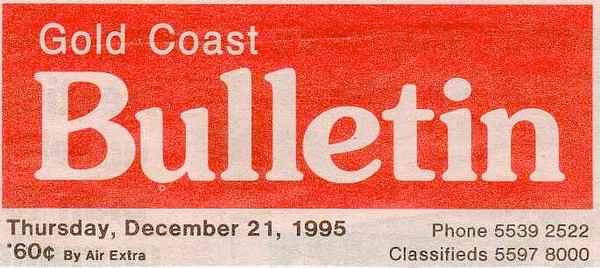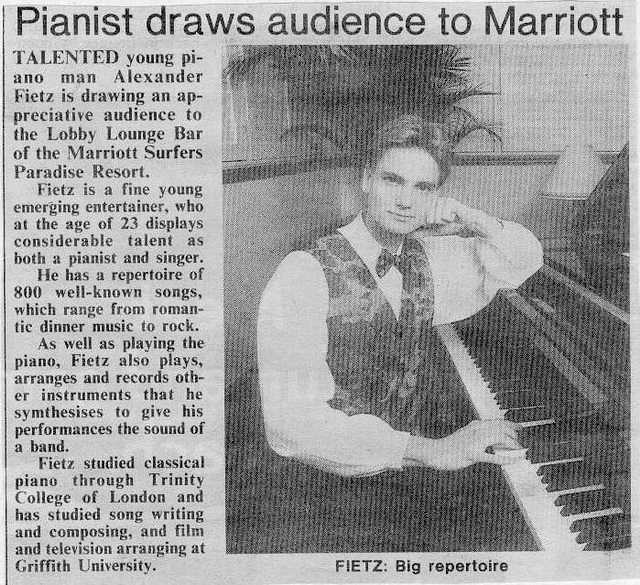 Some warm words from my cruise ship piano bar guests ... (Carnival)